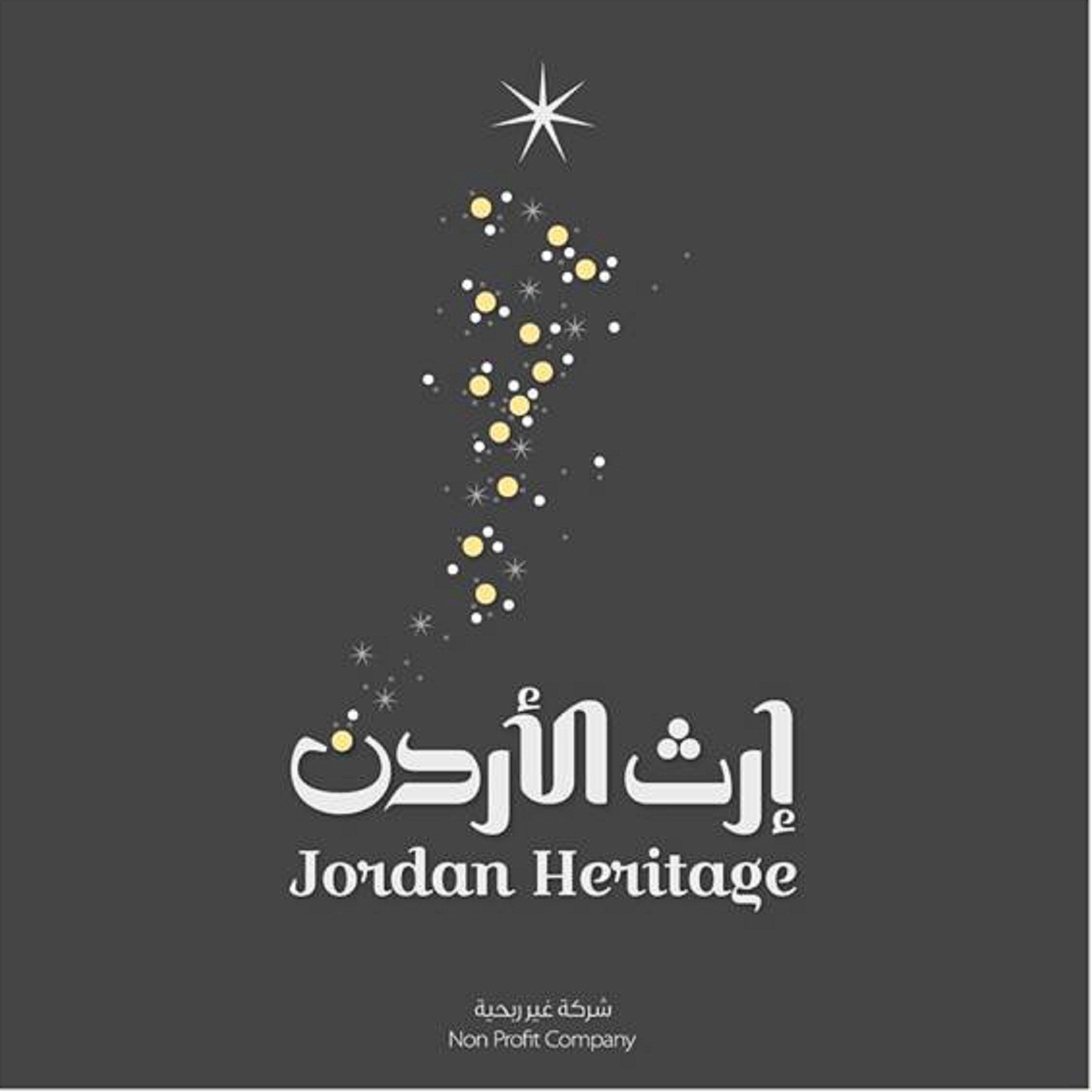 Jordan Heritage's logo, Jordanian cities as lit from the sky
Jordan Heritage is a non-profit company that researches, documents and markets Jordanian Heritage interactively. Jordan Heritage, JH, covers the seven fields of heritage: environmental, landscape, monumental, sites', built, activities' and people's heritage. The heritage content is interactively marketed physically and digitally as well as through social media, and the aim is for maximum representation and outreach.
Jordan Heritage operates from Jabal Al Lweibdeh and works across the kingdom, equipped with youthful agility of 15 Jordanians with solid academic and technical backgrounds and a strong passion and dedication for Jordanian heritage. In less than six years, JH has managed to produce documentaries, lectures, field trainings, paintings, virtual reality sites, photo galleries, open the first authentic Jordanian cuisine restaurant, the first VR museum and more across the Kingdom, gaining recognition and support from the King Abullah II Fund for Development, HRH-CP Hussein Bin Abullah II, Royal Hashemite Court, World Economic Forum, Arab Summit, Aqaba Development Corporation, Greater Amman Municipality, Ministry of Culture, Jordan University, Jordan Museum, Wings of Hope, USAID and many others. 
JH Core Experience and Unique Specialty
Since its inception in 2014, Jordan Heritage has dedicated itself as a bridge between the value in the past and the current needs of the present, the youth and the technology they aspire and look forward to be experiencing, as well as being a bridge between the relatively more abundant development in the capital and the rest of Jordan. Throughout the years, Jordan Heritage has conducted dozens of internships, workshops, trainings, galleries and exhibition in 50 out of the 52 districts in Jordan.
Further to having this vast hands-on experience spread across the kingdom, along with the solid heritage research covering the vast majority of Jordanian history, Jordan Heritage has embarked on creating and facilitating better quality and faster spread of this heritage amongst youth and covering the majority of the Jordanian geography. As such, Jordan Heritage was the first and only institute that has invested and yielded two years of youth empowerment in the city of Salt, where the youth were struggling with extremist thought, unemployment and some criminal environment. The selected youth were trained to be ushers, to have heritage experiences, to form folkloric bands, and then were linked to the digital tourism platforms such as AirBnB, TripAdvisor…etc. yielding a sustainable source of income for them while providing them with the confidence and skills necessary to seize tourism opportunities arising. The heritage experience workshops were repeated in Madaba with another successful outcome. In 2019, Jordan Heritage were the first and only institute creating a Christmas market and festival in the aforementioned Al Khader neighborhood in Salt and the festival received an excess of 9000 visitors in 3 days and the heritage entrepreneurs, ushers, and heritage experience providers made an unheard of 400 JDs on average per person.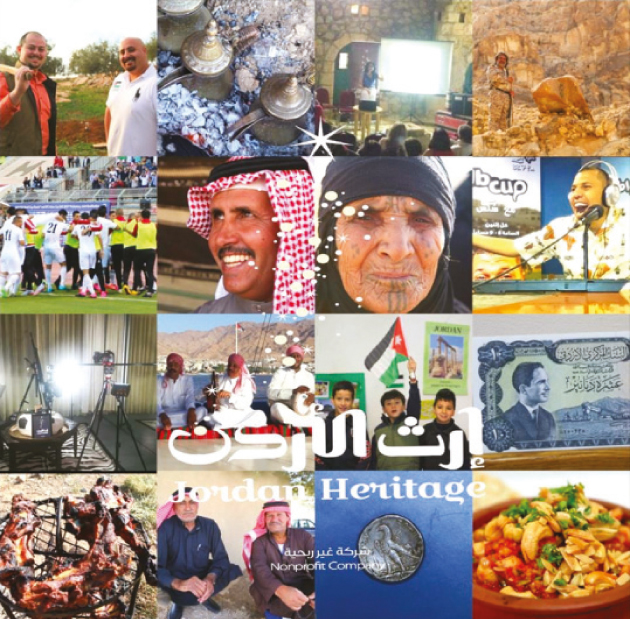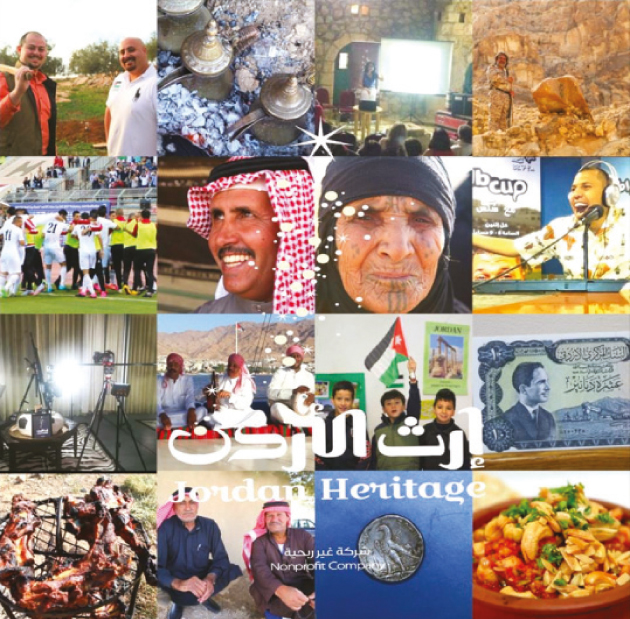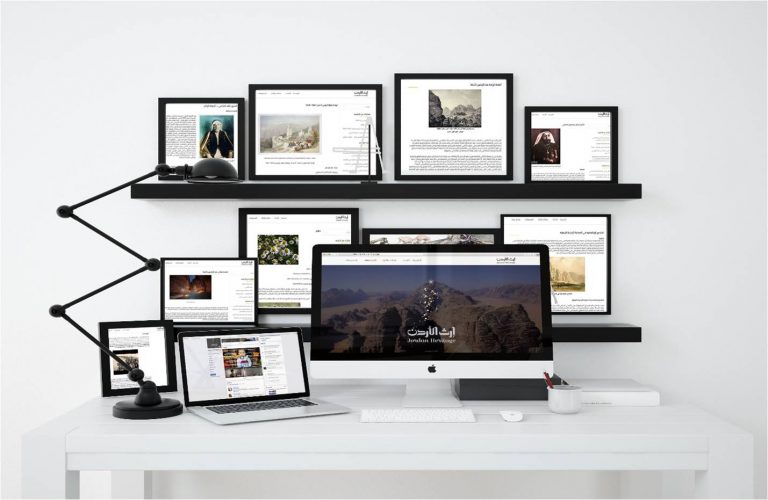 Jordan Heritage is essentially a research center at its core. Jordan Heritage has been selected over the course of five years to conduct multiple research projects that include but not limited to the following research:
The Sharif Hussein Museum in Aqaba for USAID-BEST and the Royal Hashemite Court
Salt heritage trails for USAID – BEST
History of olive cultivation for King Abdullah II Fund for Development
Great Arab Revolt exhibition interpretation at the GAR Exhibition in Jordan Museum
Historic content/interpretation for the World Economic Forum history of innovation gallery
Historic photos and their interpretation for a weekly half-page in Al Ghad daily newspaper
Historic content for Jaish FM's Irth Al Urdon weekly show
Historic photos and research for the Martyrs' Museum
In 2018, the google analytics show that the JH website www.jordanheritage.jo has become the most visited site on the internet for historic content pertaining to Jordan with over 800 research posts and hundreds of thousands of views per year. Since then, JH has managed to have a three day a week radio show on Jeish FM, a regular half a page on Al Ghad newspaper, and hundreds of thousands of impressions annually on social media.
Jordan Heritage Productions
Jordan Heritage is almost the only production house specifically formed to and for historic content production of international quality. From the cameraman to the intern, every member of the Jordan Heritage team is given 2 weeks of Jordanian history orientation even if their specific technical role doesn't naturally require it. With 7 Jordanian bright researchers, a BBC-level experienced videographer leading a production team of 5 talented Jordanians, and a promising music composer, the team is genuinely "making history".Over the course of five years, Jordan Heritage productions:
Exhibited documentaries at the Great Arab Revolt Exhibition in Jordan Museum
Published dozens of short documentaries on its social media platforms and website, reaching millions of views over the years
Held the first historic documentary film festival in Jordan at HabesMajali Museum
Reached an agreement with the Kulluna Al Urdon Youth Agency – KAFD, to showcase its documentaries at their locations in the 12 Jordanian governorates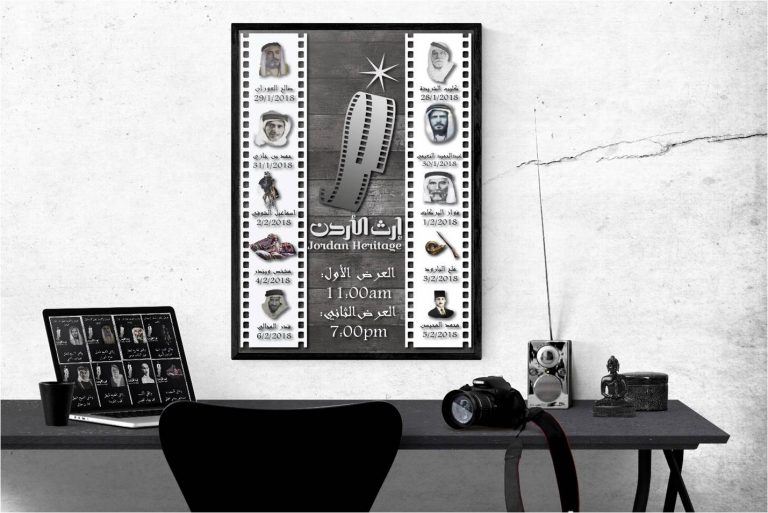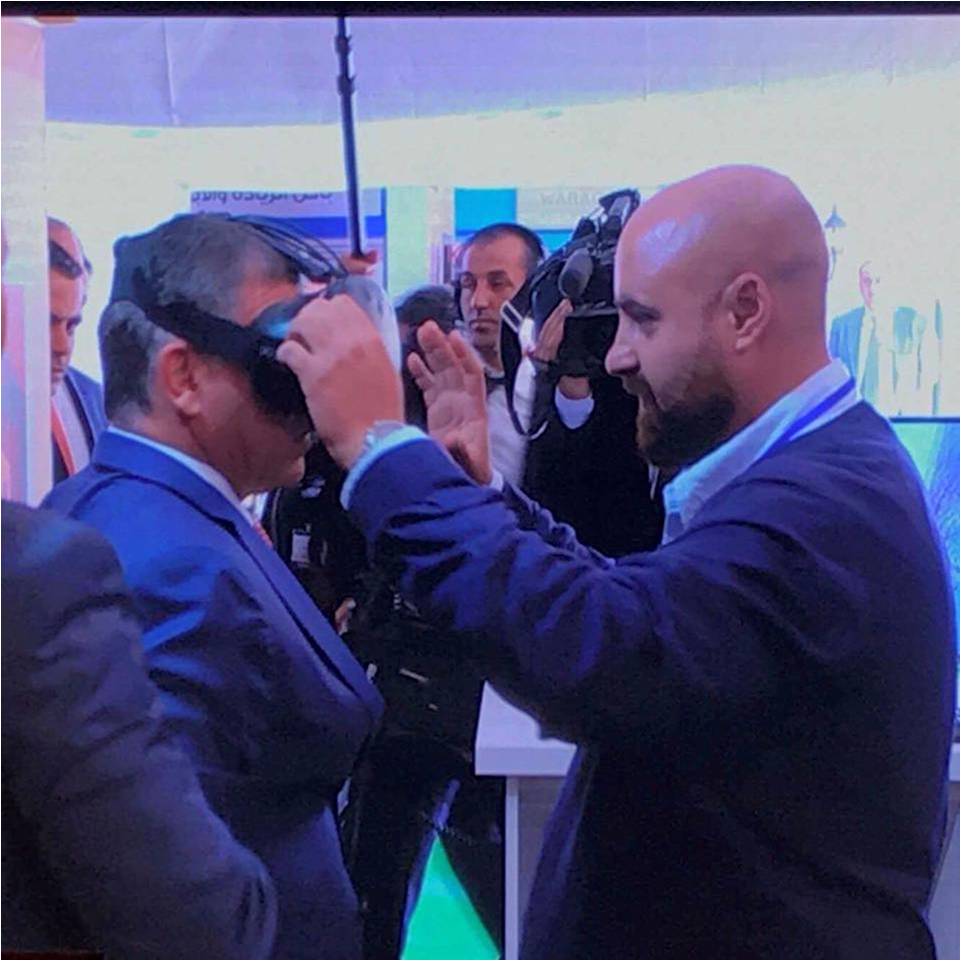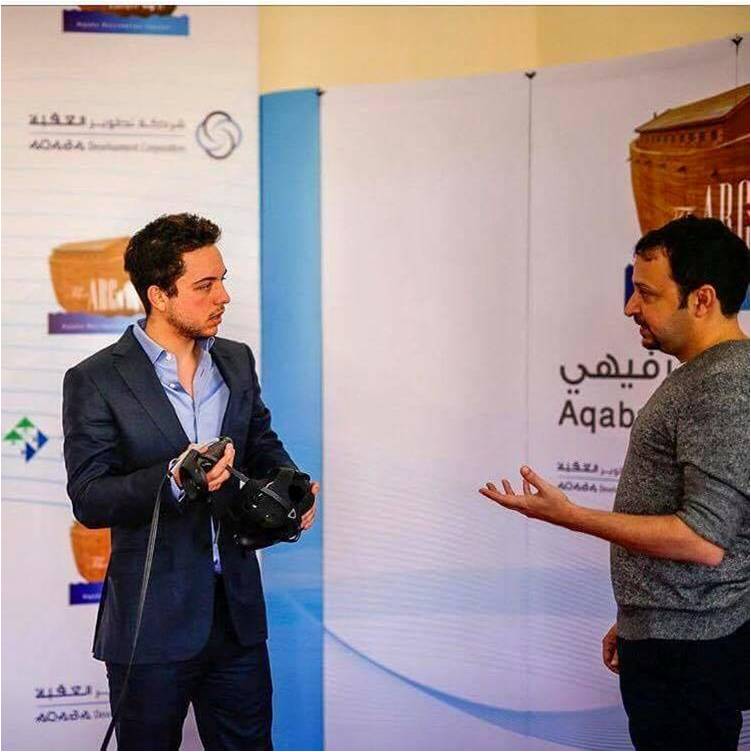 Jordan Heritage International-Standard VR Experience
 Jordan Heritage proudly put Jordan on the cutting edge technology map, putting the first Jordanian archeological heritage site on the second-generation virtual reality sphere. The VR experience is both a showcase of heritage as well as innovation and talent. It provides a fun yet enriching experience.
Jordan Heritage Virtual Reality Main Projects:
Over the course of two years, Jordan Heritage virtual reality has showcased in and received funding from:
Great Arab Revolt Exhibition in Jordan Museum
Arab Summit – Amman 2017
World Economic Forum – 2017
Tens of charity and public events – 2016-Present
Received a fund from King Abdullah II Fund for Development for a 6 month VR project to develop sites and conduct a mobile VR gallery – 2017
Received a fund from Wings of Hope charity for a VR 6 month project to develop sites and conduct a mobile VR gallery – 2018
Signed with Aqaba Development Corporation to launch the first VR Archeological Museum in the world in Aqaba and HRH CP Al Hussein Bin Abdullah II put the cornerstone – 2018
Participated at the London Conference 2019 with a Virtual Reality Booth – 2019
Heritage Sites on Virtual Reality as of November 2019:
The following are the heritage sites on Virtual Reality as of December 2020:
Amman Citadel
Baptism Site
Lot Church
Amra Palace
Azraq Palace
Wadi Rum
Jerash
Karak Castle
Baptism Site
Petra
Jordan Heritage Restaurant
Jordan Heritage proudly documented 94 Jordanian dishes over a period of 5 years of extensive research, trained 75 women in 10 governorates and sources its ingredients from 42 of which, and hires from 6 governorates. Jordan Heritage Restaurant is Jordan on a plate and aims to keep improving its international-level quality as to hold a name related to Jordan. After 2 years, JHR enjoys a clientele that appreciates its bespoke authenticity, taste, and service.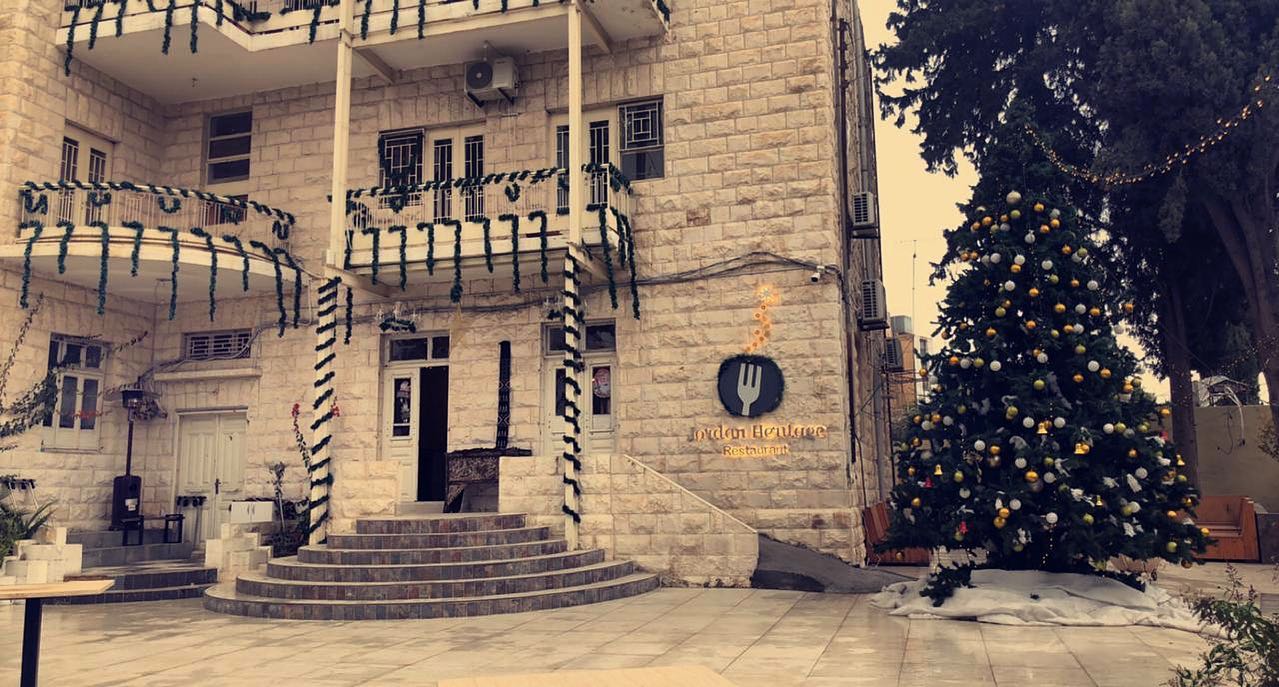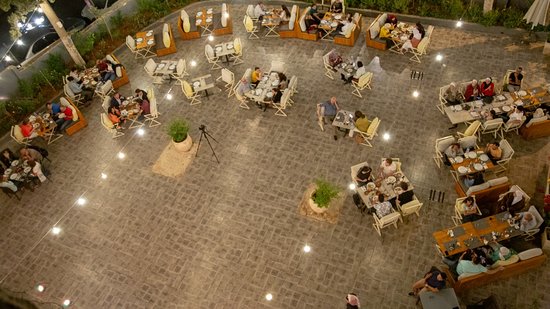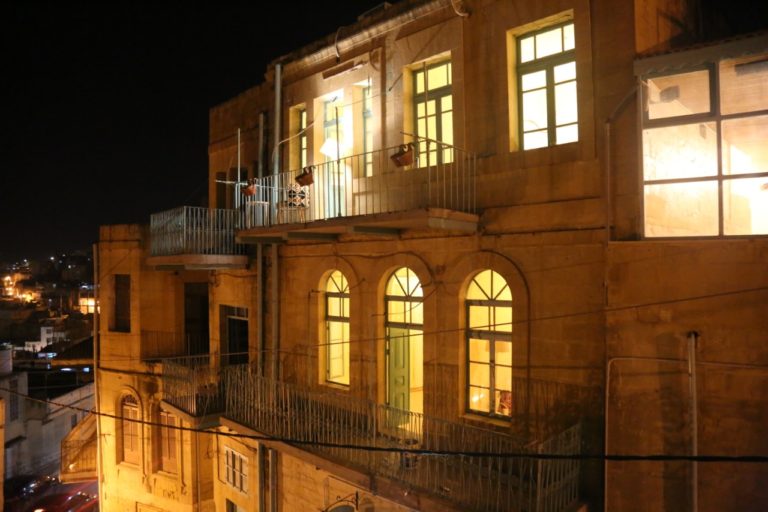 Jordan Heritage Madhafah in Salt and soon in Jabal Al Lweibdeh in Amman showcases the Jordanian hospitality, designs and warmth in every detail. Launched in 2020 providing a capacity of 6 rooms in Salt in phase I, 34 in phase II as well as 8 rooms in Amman. It targets tourists and visitors that look for an authentic Jordanian experience in an international standard of service, ambience and quality.